Waikato Lodge & Function Venue
Boutique Lodge near Hamilton
Oak Lane Lodge offers boutique accommodation and Private Function venue near Hamilton in one of Morrinsville's Grand Historic Homesteads. This Boutique Lodge is conveniently located near the Waikato town of Morrinsville, which is an easy drive to Hamilton and Cambridge and only 90 minutes from Auckland International Airport.
Our luxurious guest rooms are fully air-conditioned, with free Wi-Fi & Sky TV.
Snooze in front of the log fire or recline in the sunshine by the swimming pool with an ice-cold beer. Explore the attractions at Oak Lane Lodge and the surrounding area or simply relax in the peace and tranquility of our luxury estate, where you can experience stylish and comfortable accommodation in a stunning setting, all rolled into one. Oak Lane Lodge offers guests a welcome reprieve from the hustle and bustle of daily life and is also one of the most beautiful venues in the Waikato.
"

The house is stunning. From the home made tea to the fruit orchard breakfast and the family Bulls, it's paradise. I will be back.

"

— Amanda, Sydney

"

I recommend Oak Lane Lodge to anyone staying in the Waikato. The room was wonderfully comfortable and we enjoyed our stay very much. We will definitely return!

"

— Sarah, Bretagne

"

A real little jewel in the countryside...loved it all and have since recommended it to friends and family...awesome hosts and the breakfast was varied and delicious.

"

— Christine, Whakatane

"

The farm breakfast was spectacular (the best we had in New Zealand).

"

— Jon, Santa Barbara

"

We were treated like family and the food was always natural, fresh and very tasty!

"

— Happy Customer, Trip Advisor

"

Don't often give a 5/5 but if you are after a unique 'kiwi' experience, this is it!

"

— Honest Reviewer, Christchurch

"

This little gem is an oasis of tranquility and should not be missed. From meeting the birds, to feeding the lads (steers), to picking berries and feeding the girls (chickens).

"

— Bronte, Lexington

"

This beautiful old villa in the countryside can't be faulted. The large bedrooms and bathrooms have everything you need and everything throughout is at your fingertips.

"

— Ross, Gisborne

"

An avenue of massive oak trees leading to a quiet, beautiful bungalow was only the beginning of our best night's stay in all of New Zealand.

"

— Mythreyee, Chennai

"

From the luxuriously crisp and comfy bed linen and the spotless room, to the old world serenity of the decor; everything contributed to a marvellous stay.

"

— Alan, Port Elizabeth

"

Stayed for the annual Jazz day and thoroughly enjoyed the stay. Great hosts and a beautiful setting. Highly recommend to anyone looking for a Lodge stay in the Waikato.

"

— Craig, New Zealand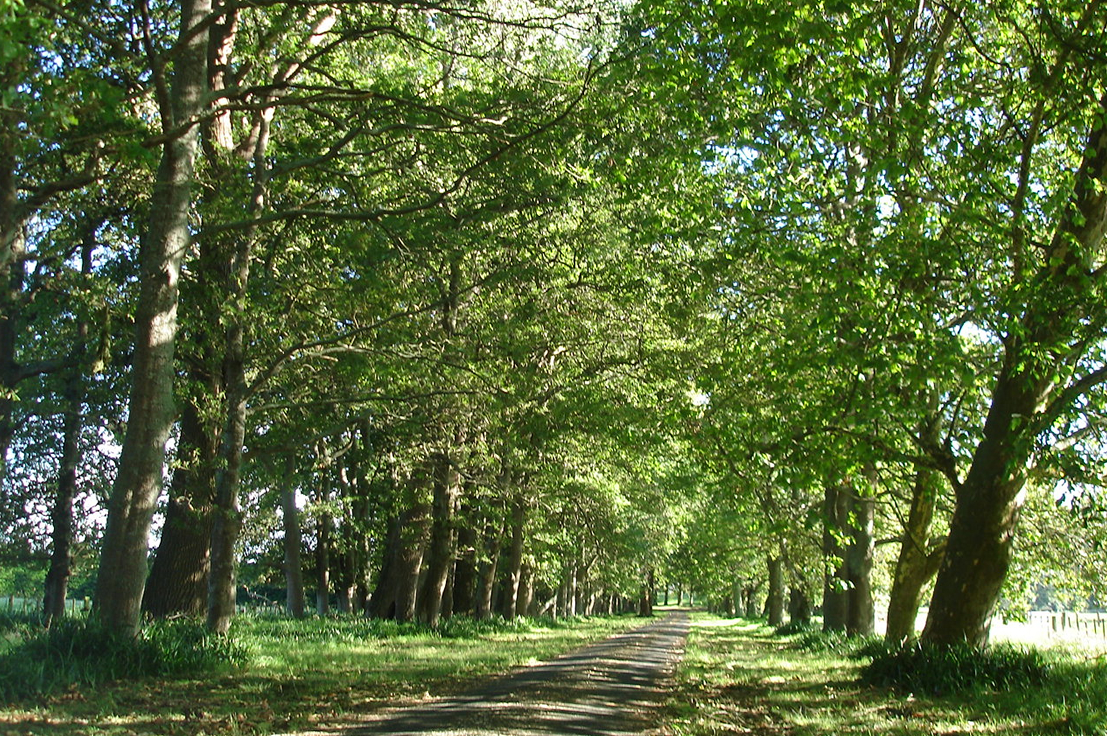 Why Oak Lane Lodge?
Oak Lane Lodge strive to achieve the highest levels of service, hospitality and environmental responsibility. We are part of the Trip Advisor Green Leaders programme and are rated by our guests as 4-star plus. If you are looking for the best, eco-friendly accommodation or Private Function venue near Hamilton, you've come to the right place. We are proud to offer superior rooms combined with first class service to ensure a memorable experience. With our luxury accommodation near Hamilton and our award winning focus on environmental sustainability, you will discover your home away from home.
GET DIRECTIONS - FROM AUCKLAND FROM HAMILTON
Coming from Auckland or Hamilton? Call in and stay the night! Oak Lane Lodge is approx. 20 minutes from Hamilton City, Cambridge & the wonderful Hot Soda Springs of Te Aroha and Matamata: 60 minutes from Tauranga & Rotorua; 90 minutes from Auckland International Airport.